About Us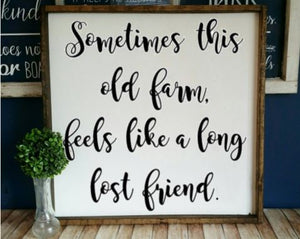 AP Creations At Home Founder, Tina, has always had a passion for home decor and bringing her personality into her home. She wanted to share her passion with everyone she knows. She has the ability to make your vision a reality, and create custom pieces that will showcase your personality in your home, cottage, RV, yard and wedding or as a gift for someone special in your life.
AP Creations At Home, not only creates custom signs and home decor, but also refurbishes furniture. Tina has taken on tables, shelving, chairs, headboards, dressers, kitchen cabinets and more! She has turned furniture pieces that might be old and torn and brought them to life to fit perfectly into your home and match your style.
AP Creations At Home has a small studio & workshop on her and her husband's property, in Rural Alberta, where Tina and her team do their design work and build our beautiful creations.
We also hold classes and occasional pop-up events.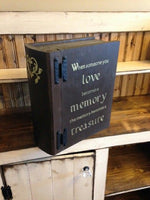 Specialty Products
At AP Creations at Home we love creating special and unique custom products.
If you can dream it, we can create it!
See All Specialty Products